Enjoy My Fun &  Informative Videos! Made With Love & Dedication To Put A Smile On Your Face 🙂 I'm Still Learning How To Work Word Press On My Own! So I'm Getting Better! Enjoy a Few New Videos Throughout The Website! My Prices Are Affordable & My Massage Feels So Nice Along With Wonderful Skincare Treatments! Have a Beautiful & Relaxing Day! Learn The Art Of Peaceful Quiet! Breathe Fully & Let Your Mind Go To A Quiet Peaceful Place In Paradise! Wendy's Paradise For Only The Super Kindest Folks Around! Yes, Indeed, So & There You Go!
You Are Special To Me! Try An "Authentic Thai Massage"  Simply The Best Most Relaxing Get Away Ever!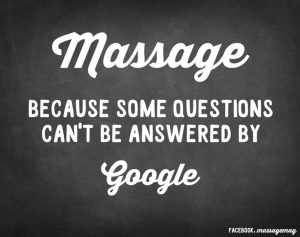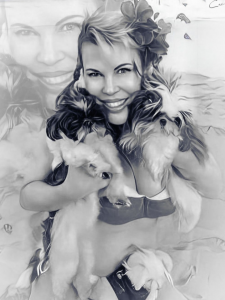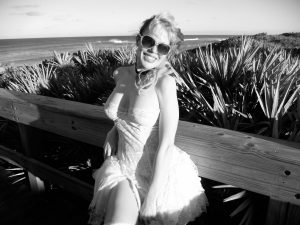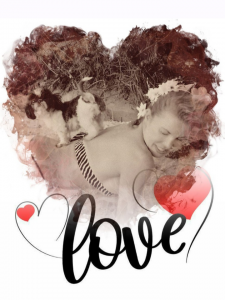 I'm Now Learning How To Take Off & On New & Old Videos! You Are Welcome To Look @ My Newest Ones  Up Today! Are You Interested in "Authentic Thai Massage'? Great! Go To My "Thai Massage' Page Here! Are You Interested In Gentle Hair Removal? Go To My "Wendy's Massage Menu' Page! Do You Love Your Dog? I Love My Dog, Dolly Rose! Check Out My Contact Page! If You Are Intrigued By My Body Art & Personal Story On Why I Have Body Art? Go To www.welcometowendysworld & On Your Computer, You Can Enlarge It! I'm Learning How to Size Up Videos! Enjoy
All Products are Unscented, Chemical Free Made By Me! I just Can't think of Any Words that can Describe how Luxurious this Feels!' Try it Out & Keep it a Secret for Super Skin & Enjoy the Compliments!' Your Secret to a Happy Glow!
Get Excited About Your Visit With Me Like My Nelson For Coffee!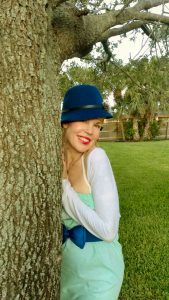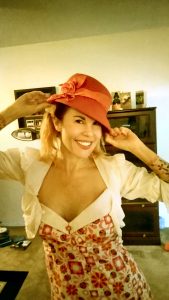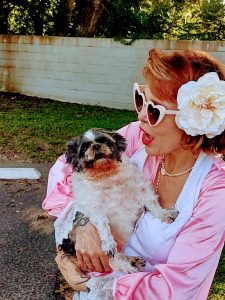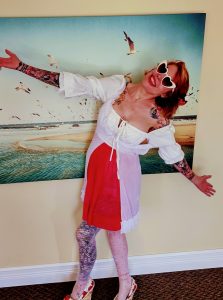 I still like vintage dresses now and back then!
Just having Fun with Costumes for a Smile.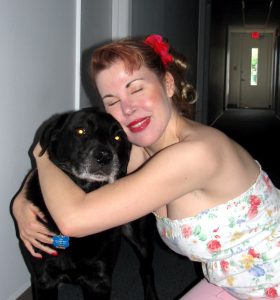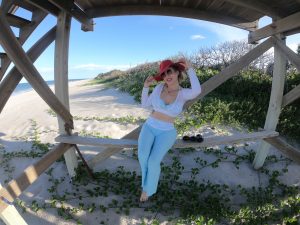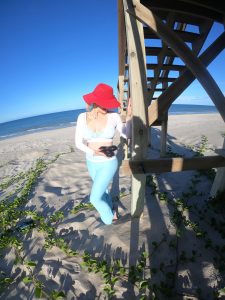 "Doing something positive will help turn your mood around. When you smile, your body relaxes. When you experience human touch and interaction, it eases tension in your body."
Welcome to my website friends!
Here on my website you will find information about my services, products and see some very nice videos.
I hope you gift yourself with a wonderful session with me, Wendy. You will feel and experience pampered skin along with a Relaxed and Pampered Body!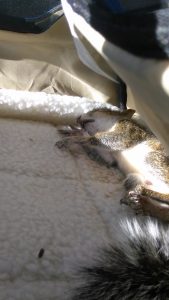 Before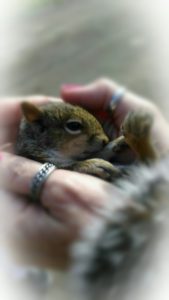 After Touch
I Offer 60 minute and 90 minute Sessions For Affordable Price With Sincere Service!
Please Go To My New 'Traditional Thai Massage' Page For More Details About My 90 minute Session.
Please check out my videos and service page for more Details about my services and the Best time to contact me for a visit.
I work in Palm Bay, Florida and have a Vintage Style Office that is Quiet and Comfortable.
I'm trained and experienced in many Beauty Fields and extend my offer to you to take advantage of my knowledge and experience.
If its Skincare or Hair Removal Questions you have Please look at my service page for the Pro's and Con's to different ways to address the removal of Body Hair. I take proud that after seven years that I can offer you the Best in Hair Removal & Wonderful Natural Skincare Products.
Remember, I also offer a "Wonderful Aloe Vera Massage." Great for your Skin & Relaxing for your Body" I use my training in massage, my training and degree as a Skincare Professional, License #FB9734737 and my Yoga Degree and have put togather quite a nice routine for a Wonderful Experience! Every bit of my time spent on you is Tailored for your specific needs. Stretching, Skin-Touch-Therapy, Great Hair Removal and Consultation on your Skin care Goals is all Available by making an Appointment with me.
I would love to get your feedback about my services!
Please click HERE to fill out a very short customer satisfaction questionnaire and let me know what you think.