Comments by most recent clients about their visit to Wendy's World!
New Clients…
""I had a Great Experience! My skin feels great and my back was hurting and now I feel Great! Thank You Wendy!" 4/21/22 by text
"Thank you so much Wendy, I came back because after I saw you my back pain went away! I will see you soon." 3/24/22 by text
"So nice meeting you today! I loved the massage and felt so relaxed and stress free all day-thank you!" 2/24/20
"Thank you very much for helping me with my back. I feel much better!" 6/18/19
"So nice to meet you; very sweet and kind, and outstanding service!" 5/21/19 by text
"Thank you Wendy. My back looks Awesome your right. The procedure is pain free. I will be back soon." 4/12/19
"Just wanted to say thank you again for a great experience!" 8/9/19  "Newest' Thank you Wendy my skin feeling so Smooth, you don't advertise you hair removal product enough, its the Best, will be Back soon, take care' 3/28/23 
I really have enjoyed meeting some very interesting people & serving you all. Thank you so much for adopting and loving your pets big and small!
Step Into My Theatrical World Where You Get The Best Massage! Enjoy a Tropical Environment With Music & Soothing Words To Relax You!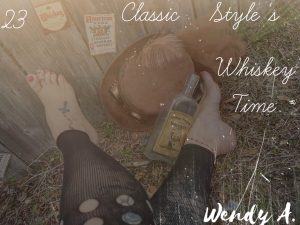 What Excites? Herbal Aloe Gel's. Light Silky Feel With Every Massage!
New Stuff
When your muscles get real tired and sore! You may need that Extra Something, Something. I got the Answer! Ask about Hydrotherapy! Great Idea for Restoring & Relaxing muscle tissue. Experience a Great Massage for your buck list experience. Please Scroll Down To See My Videos & For More Information!
Enjoy Good Company, A Great Massage, An Irish Lass With A Big Smile!
Safe & Great Service For The Past 10 years By Miss Wendy! I Don't Have a Shower! So What Does An Irish Lass Do? TS &SB, Table Scrub & Suds Bath! I Use Super Clean Smelling/Non Scented Herbal Cleanser & Coconut Scrub! You Get Super Clean & Enhances a Great Massage On a Wider Table & Tropical Environment & Super Cool Music!' Enjoy Today or When Our Schedules Match!
Hi Friends, here below you will find different styles, combinations and more to Excite you. Please feel free to Choice which session you need to Experience the Best Massage & Skincare Session Ever" When you call let me know which session you want. For Example, "Hi Wendy, can I make an appointment to see you for "Session #1 Visit" All my Options are numbered to make it easy for you. Just tell me the session number you want. Thank you and Enjoy!
Session #1 – Enjoy and Be Pampered by Experiencing a "Classic Rosewood Massage" $80 for an Hour. Very Soothing with "Heated Rosewood Sticks" & Warm Sensual Heated Stones with my Signature Touch. Light-to-Medium Pressure" Very Relaxing Experience. Great for Insomniac's and After work pick me and carry me away to massage paradise" I offer "Gentle Herbal Hair Removal Remember? Only an Extra $20. The hair removal treatment Does Not Shorten Your Massage Time. Enjoy!
Session #2 – (2nd visit) Enjoy and Be Invigorated by Deep Tissue Massage! $100 for an Hour. I use both American & Japanese Techniques for Targeting than Releasing than Restoring tissue back to health. I have my own technique called, Rhythmic Movement Therapy or R.M.T . I use the rhythm from the music along with a variety of Massage Movements to Calm the Nervous System and Experience Deeper Healing. This is Deep Tissue using healing heated stones.
This is a Great choice for anyone with a bulging disc in the spine. Why? Deep Tissue helps the bulging disc by relaxing the surrounding muscles that put pressure on the herniated disc. You will feel better and happier.
Each Massage is Tailored just for you. Example, Super Deep Tissue to Light to Therapeutic Rosewood/Stone Massage! A Whole Body, Mind & Spiritual Approach to being the Best possible Balanced you!
For Snow Birds & Travelers My Massages Are Not Boring Or Rushed! Let Me Give You Just The Best Massage!
For My Local Friends, Remember I'm Always Learning New Ways To Relax You To Make You Happy! Let Me Make Your Massage Just An Awesome One!
My Clients always Enjoy a Great Conversation or Silent Serenity! Experience a Moment in Time with me!
No Judgments! Just Be Your Authentic Self On My Heated Mineral Table.
Session #3 – (3rd visit) Why not stay a bit Longer and try an Intense & Deeply Relaxing Hard Rock Deep Tissue Massage? 75 minutes. Just an Amazing session that I can't do it justice with my words. Lots of healing soothing warm stones and deep tissue body work. $120.
Please Watch My Space Coast Treasure Video If Only You Are Very Interested In Hair Removal & The Details

Every session includes the "Suru Experience" 'What Does That Mean Miss Wendy?" I use Hot/Warm Stones Ready To Slide All Over Your Body & Only Guided By My Soft Hands. This Technique Allows The Body To Start To Relax & Allowing The Body To Enjoy The Feel Of A Very Deep Tissue Massage!" You Will Love It!
Try Session #4 for a 90 Minutes, "Wendy's World For 1/2 Thai & 1/2 Table Massage, your Choice Deep Tissue or med/light pressure. I use Sensual Warm River Stones and Rosewood Sticks for Deep Relaxation. Optional and Included, Gentle Herbal Hair Removal. My hair removal services does not take away from your massage time. $135. Enjoy both gentle passive stretching with touch and lying on a warm health mat. My healing mat has jade stones and special heat designed to relax muscle aches and pains.
Remember when and if you decide to try my Gentle hair removal product? It does not interfere with your massage time. My sessions flow fluidly together for Insane Relaxation by Me, Miss Wendy! If You Don't Like "Body Art'? Beautiful Body Art & The Story About Me & My Love For Animals? Than You May Pass On Me! If You are a Review Kind Of Person! Please, Please Know My Story & Than Share! Thank You! I'm Not a Simple Minded Women! And, Planned All My Tattoos To Represent My Love 4 Animals From Wildlife to Domestic! Cheers … More On The  Bottom Contact Page! Always New Pictures & Videos Hopefully! So Check Back Soon & Save Your Skin! Wear Your Sunblock and Moisturizer! Stay Sexy & Smooth!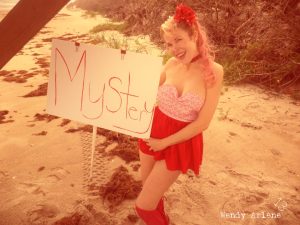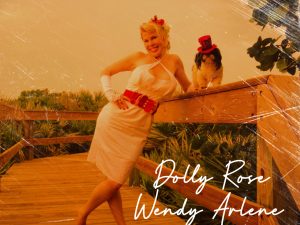 Enjoy My Sweet Video with My Sweet Baby Girl, Dolly Rose. I Sure Love Her!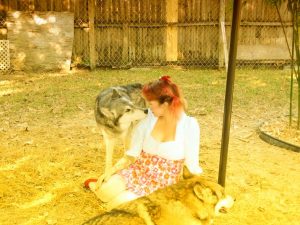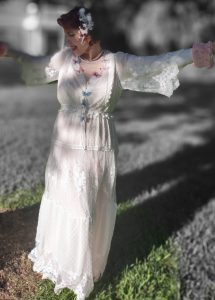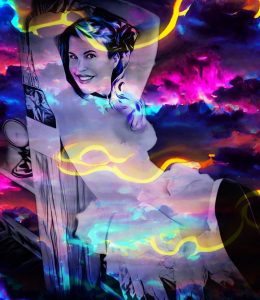 Please Enjoy My Most Amazing Silky Smooth Gel Ever! Most Of My Clients Want To Take It Home! I Do Sell My Strawberry Aloe Gel's With Coconut Shells. Use For Giving Or Receiving Your Best Massage!" Or Please Call And Enjoy The Best Massage Ever With Me, Miss Wendy.
All sessions Include cold water and guidance on Specific Exercises/ Techniques that I think may help you stay more Flexible & Pain Free.
Great Massage
Gentle Herbal Hair Removal
Let's Explore & Solve Your Aches & Pains To gather
With My Touch & Longer Sessions!
My Longer Sessions Sometimes Need A Bit Of Planning!
So Lets Plan Ahead To gather!
Coming In May, Hydrotherapy Treatments By Request With Any Massage Session! Great for Invigorating The Body, Sore Strained Muscles, Or Just As A Pick Me Up For The Whole Body!
Enjoy My Fun Terminator Video.No Terminators Were Hurt During The Film Of My Video. Only Sore Muscles Are In Trouble In Wendy's World! Cheers
Coming in June, "Reflexology" – Add a Wonderful Therapy to your already awaiting 'Great Massage'. Many people don't realize that a lot of muscle aches and bad posture starts in the feet. You can't build a House without a great foundation. Yes? Well the same with us humans. Build that foundation with me and feel Great!
Check out my favorite Tennis Shoes! I Love them so much! Personality & Comfort is how I feel about my Tennis Shoes, Life & My Business! Love Your Feet!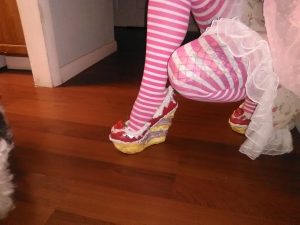 Ask about "Cranium Sacrum Therapy Massage" Here's a bit of information. Deep Tissue work on the head, neck & face to create deep rest & reduce headaches, (Includes a Aloe Vera Facial). Along with Deep Tissue Massage in the Deep Buttocks Muscles to relieve Lower Back Pain and General Emotional Health! This therapy can be Added to Any Session just for you!
Friends, no matter if its Hot or Very Cold Outside. You will always be Pampered in an old school vintage style cozy office spa. You will listen to some favorite tunes from 50's 60's and my favorite period the 70's tunes" Visit, Relax & Enjoy A Great Massage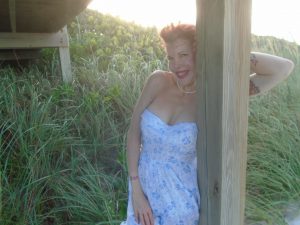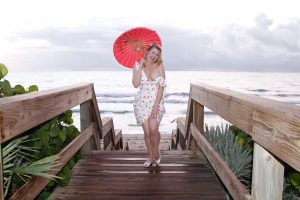 Natural Pure Aloe Vera Gel Used In Every Session! Non-greasy & Unscented For Great Skin!
FYI: Everyone is Important to me and I only see a few clients a day. Please be patient…. If you can friend?
Please Plan Ahead and Call Me Early! Thank you & I Hope To Make You Feel Better Soon! Cheers
Pet's Welcome! I Love Animals! Here below are some Feisty & Funny four legged friends I met on a recent trip.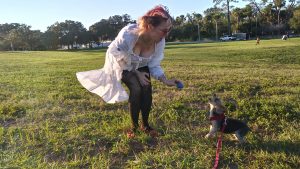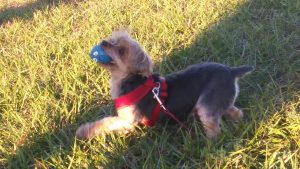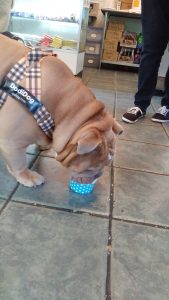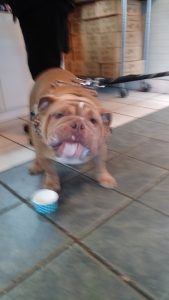 If you like the Irish & British Culture & Gal's? The vintage era's from the 1940's, 50's,60's and 70's? The character from the show "Frasier" Daphnie Moon who plays a pretty, eccentric fun gal? Great! Than you may like me so please give me a call soon for the Best Massage.Cheers mate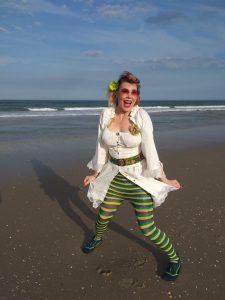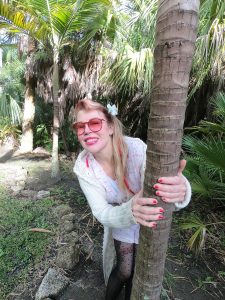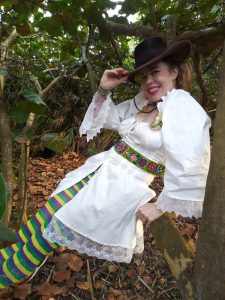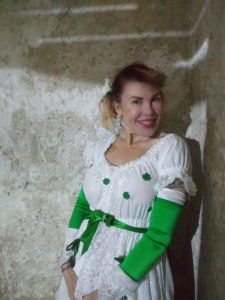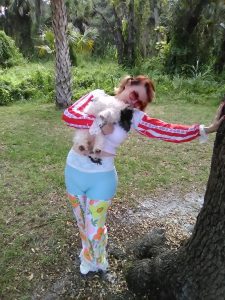 Get That Best Massage Ever! New Products & Fun….