Try a Full 90 Minute Thai Massage Both On A Table & On A Matt. Get The Best Massage, Gently Stretching, Enjoy Herbal Detox Tea! Really Nice Experience For Your Body!
I Just Put Up My "Fitness Video' When I Entered My First Fitness/Bodybuiding Competition Back In The 90's & I Had Really No Idea What I Was Doing But My Coach Told Me How To Pose & My Friends Came To Cheer Me On:) It's a Great Over View & Almost Vintage Now On What It Was Like To Do a Fitness Show Back Then:) Also, It's The Only Bit of Footage Where I See My Mother Who Has Past Away Since On a Video:) On My Website, I Like To Be Real & Show My Life's Journey Through Videos & Pictures:) So Enjoy! After I Did My Fitness Show, I Did a One Eighty and Got Into "Yoga' & Received My "Yoga Degree' From Carmel, California Back In 2000:) If You R In Pain & Need Some Real Tips On Body Care? I Am Your Lass To Call:)
Along with all my other types of massages that I offer like, Japanese Style Deep Tissue Massage, My Classic Rosewood Massage & My Very Popular Hair Removal Services, Traditional Thai Massage is nice in combination with one of the other massage styles or on its own. Why not add Gentle Stretching with touch massage to open up blocked congested tissues? I believe very much in adding "Traditional Thai Massage" to every ones lifestyle!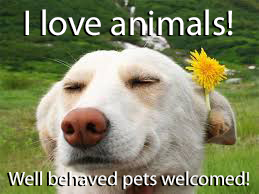 Done on a Soft Mat using Heated River Stones, Soothing Music and Hydrotherapy. Hydrotherapy is nice treatment that enhances every type of massage you choose for speeding up the healing process of muscle tissues & enhance your relaxation experience. I use cold body rollers and alternate with heating elements like Bamboo, River Stones and Heating Packs. Remember all my session are designed and tailored just for you for an Amazing Massage Experience!
I try to keep my price fair and low so Massage can be apart of your life. My 90 minute sessions is $135 and this also includes Optional Hair Removal, An Aloe Vera Facial and my Best Trained Advise for the Best Skincare Regimen for your skin type.
Special Note: I see only a few clients a day to offer my Best! So if you really want to visit on a certain day? Please call at 9:00am since I go by First-Caller-First Appointment Choice. I hope you have a chance to gift yourself a Memorable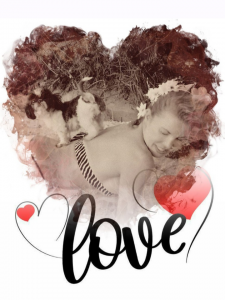 Session with me when your Ready! New Video Here One This Page Coming Soon! Please Check Back Soon! I'm Skincare Products Will Amaze You! Feel To Try! Words? No, Can't:( Must Experience, Like Me….. Fun Personality & Lot's Of Wisdom In My Noggin To Help You Feel Your Best Naturally!
Remember I mix and match any of the massage techniques I use for my table massage in every "Traditional Thai Massage" session. Just ask me which one you would like to give you the best results for your body. Very Deep Tissue Body Work, Copper Therapy With Warm River Stones and More.
Also remember, I offer "Hydrotherapy!" What is this Miss Wendy? I alternate heat & ice rolling on specific areas of the body that need stimulation to create faster healing in the joints. Also enjoy my "Infrara Sauna" for clients that want a Longer session. Enjoy a 15 minute sauna before your massage.