My Goal Everyday Rain Or Shine Is to Make Everyone Feel Welcome, Pampered & Always Appreciated In my world, "Wendy's World"
Regarding COVID-19, please know that My Little Office is Safe & Virus Free! Everyone Gets Hand Sanitizer Before & After Treatments For Peace of Mind & Great Health!
Massage is Great for your Immune system & To Keep A Positive Mind Set!
Enjoy My Service Page Filled With Information & Videos
New Luxurious Longer Session Available Now! 
Be it soft as a feather touch, a medium touch with just the right amount of firmness or OMG deep tissue (let me know) or a combination of the above. You will be treated as an individual.
Try my Authentic Personal Method For Relaxing Your Body & Nourishing Your Skin Naturally With Aloe Vera Products.
Driving, Working and the Stresses Of Life. All can be taxing on the Body. Simply put, I want to offer Everyone Near & Far a place, "Wendy's World" a place to hang your hat, turn off the cell phone and just Unwind with my Signature Relaxation Bodywork Treatment For a Full 90 minute Session.
"What Does This Include Miss Wendy?"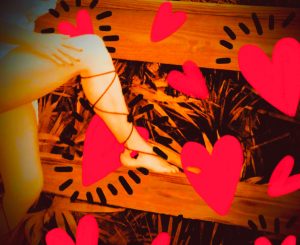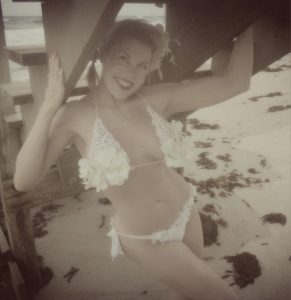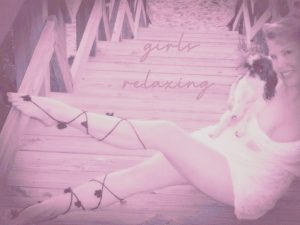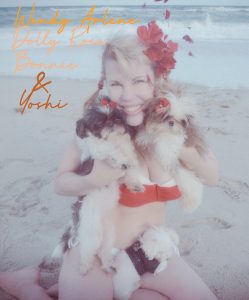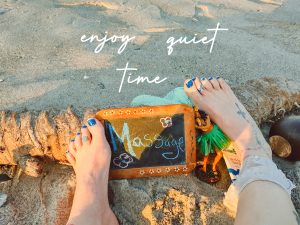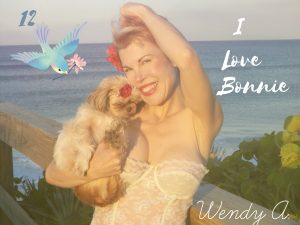 Your Session For 90 minutes begins by stepping into my vintage style office with vintage music and dress. My "Unique Signature Touch" will bring deep Relaxation to your entire body. My Natural Skincare Products are non-greasy but go on like Silk for a Amazing Session. Enjoy the heating elements from the Earth & Sea like Rosewood & Lie down on my energizing health mat. My heating elements gentle help the tissues indirectly around the skin to release tense and increase mobility.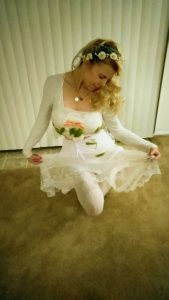 I offer gentle stretching if you need extra mobility in those tighter areas in the body. Like the Hips, Neck and Lower Back. Please look at my other page called,"Wendy's Massage Menu" You will find many options to choice from depending on what you feel you need for your Body, Mind & Spirit! I want you to have a Massage Experience that is knock out Great & Unique! For the Deep Tissue Japanese Style Massage is also offered for 90 minutes for $135. All 90 minute sessions include hair removal without wax and is Optional. Or, you can enjoy a deep pore cleansing facial. Your choice! Give It A Try & Stay Awhile.
My Longer Session Is Perfect For Anyone Looking For Hair Removal Or Extra Body Work After A Long Drive.
Remember I'm Very Experienced & Good At Removing Body Hair Anywhere! My Hair Removal Services Uses No Wax & Is Not Painful!
In each session I use Rosewood, Healing Stones along with lot's and lot's of warm heated towels for your Amazing Massage Or what others describe as an "Awesome Aloe Vera Massage" for Great Skin and A Relaxed Body.
Also included in every session is my "Unique Towel Hub Experience." Let me clean you up a bit before your session or after I use soft large towels steamed and infused with a natural unscented cleanser. Enjoy!
Everyone needs to Relax more, Have more Time to Unwind and just Be Pampered & Cared about. Here at Passion For Skin that is what my business is about. I always stay current on the Best ways to serve you. I'm license and passionate about making a difference for the folks I meet here in Florida.
I like to keep my Art in Touch simple. I like offering long sessions for less the Cost so Everyone can Relax and Benefit from a one of my Sessions.
Plan a Special Time For You! Enjoy a session with me for Only $80!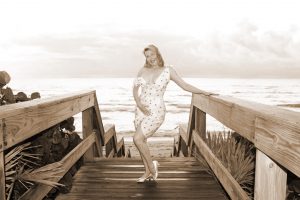 Enjoy my Very Relaxing "Classic Rosewood Massage" for Only $80 for a Full 60 minutes. Included, by Request, enjoy the "Towel Hub Experience." What? Hydrotherapy Body Cleansing using very warm large towels infused with a non scented natural cleansing gel placed nicely on your body. For Relaxation & Body Clean before or After your session along with "Amma Techniiques." What? It's a Deep Tissue Japanese Style Massage using acupressure points along the body meridians for reducing muscle tension and stress in the body. Remember, its worth the drive to get that Special Caring Feminine Touch by me, Miss Wendy & The Best in Hair Removal Services. Remember, No Wax, Means No Pain. Just Smoother & Sexier Skin All Year Round!. Give It A Try & Love How You Feel After Your Session! I Hope to Meet You Soon.
FYI Friends: scroll down for other session times and techniques offered in Wendy's World" Again, I offer 60 minute and 90 minute sessions Everyday by calling Early for a Special Time for you. Cheers
For The Adventurous Client Who Wants A Deeper Experience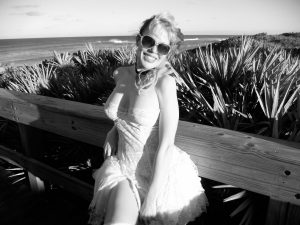 Experience a 60 minute "Deep Tissue Japanese Style Massage" for Only $100 dollars. Why not get that Deeper Healing Touch that makes a big difference in how you feel. Enjoy a New Japanese Style Technique that results in Healthier Skin, Deeper Relaxation for clients that usually go for Deep Tissue Services. If your Super Adventurous? Ask me to add passive gentle stretches for those tight muscular areas for that Amazing Feeling of Well Being. Please ask me which version you want when you call me. My "Classic Rosewood Massage" or my "Deep Tissue Japanese Style Massage". The difference? The Japanese Style Classic Rosewood Massage is a Deeper Relaxation Bodywork Experience. and the "Classic Rosewood Massage" is medium/ligher therapy touch. Both are Wonderful Experiences.
Special Note: I do the Japanese Style Technique for my 60 minute and 90 minute sessions too.
Enjoy A Great Foot Rub With Extra Pampering!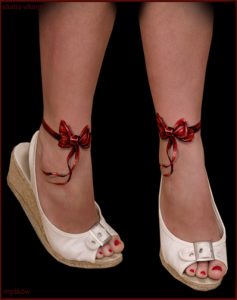 You will Love the Extra Pampering for your Feet! Learn How To Give a Great Foot Rub with Aloe Vera Gel using Your Hands! Ask Me To Tutor You! You Won't Regret It & Only $20 with Any Massage Style above!. Enjoy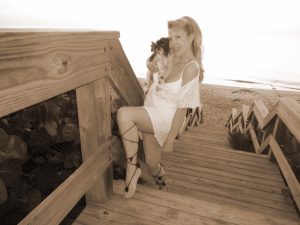 Get Excited About Your Feet Like Nelson Is About Getting His Coffee!
Get as Excited as my Flying Squirrel, Nelson, Trying to Get "Into Coffee!" Salt & Sugar Scrub with Aloe Vera Cool/Warm with Healing Hot Stones Along with a Thai Style Foot Rub with Warm Towels! Included, If You Ask Me? A Tutorial on How To Give a Foot Rub, a Skill that Can Help you Be Very Popular!
Enjoy My Newest Video Called, "Silent Space Movie' Inspired By The Silent Movie Pictures Back In The 1920's:) Marion Davie Was a Beautiful Silent Movie Actress & Although It Was Hard To Do On The Beaches Of Melbourne Florida, I Did My Best:) Space & Helium-3 Is One Of My Favorite Topics Beside Massage & Skincare:) I Hope You Enjoy & Since My Contact Page Is Hard To See On Some Phone Devices, I Placed My Video Here Too:)
See the before and after pictures below of only a few of my happy clients. My new product is even better than a few months ago. I just made my own herbal based hair removal. product. It's Gentle, Safe and Pain Free. The best part is its for the whole body and will last for weeks. It's worth the effort to make that Special Time for yourself to give it a try with your massage. It's definitely worth the drive if your a fair distance from Palm Bay!
I like to offer in my session a "Wonderful European Facial" and Foot Rub using warm towels on the Feet & Body! Everyone Loves It!
For Only an Extra $20 dollars I offer a Hair Removal Service like no other around. I truly use the Best European Hair Removal Product available. It's hard to get, you must have license to get it and it's Amazing. No Pain, Not Nair and Very Gently on the Skin! I do Hair Removal on Most Body Parts & I can design a Hair Removal Plan just for you. Remember this service is always Optional.
Enjoy this Fun video. One day, I decided to go to the beach with my little dog, Dolly Rose. I made a costume and brought decor to match the glamorous good old days with one of my favorite classic song. My dancing was Freestyle, Fun and mostly Ad-lib. Wonderful & Magically Life Can Be!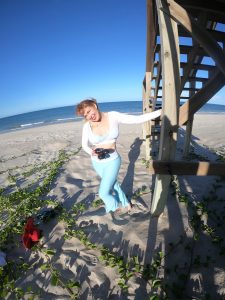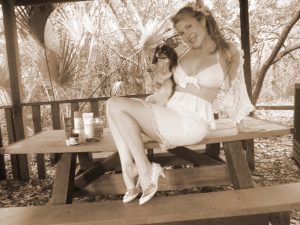 By Request for clients with tight muscles that are creating discomfort. I offer a Wonderful, Effective Sports Technique that Gently Stretches tight muscle for better Mobility & General Relief of Sore Muscles. Please take advantage of this Great Technique when you visit me.