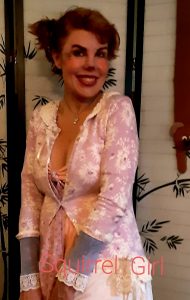 Enjoy your week! My clients that know me, know I love to make, wear and create videos, take Cool Creative pictures for Fun & a Smile from You!
Check out my video below called, "Nelson's Fantastic Massage" The visual speaks for its self how "Great a Massage" can Feel even a little guy like Nelson!  It should be up here in a few days if your don't see my video yet!  Check back.
Remember,  I have a Cozy, Very Safe place to offer you a Great Massage, someone who cares about you.
I do select a few new clients each week to keep my business safe for all. I'm Vaccinated and I do Encourage Everyone if its right for you to Consider it.
Be patient and call again if our schedules don't match the first try! All Sincere prospects and returning clients are All Very Important to me. I only work for my self and I will not schedule if I don't feel, I can give my Very Best massage.
Cheers, Wendy