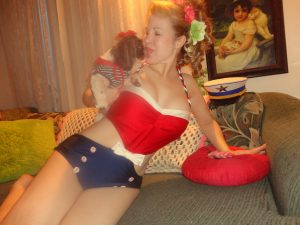 Thank you to all the Veterans, especially in the Marines! Thank you for serving our Great country! We are very lucky to have Freedom of speech and for women to have Small Business Successfully. Thank you to all my Great clients who know me and Appreciate my Massage Business and Caring Approach! I Care About You All!
1. Caring Therapist…. How can I get you out of Pain? How can I make you Laugh and Feel lighter when you leave?
2. Natural products that I make is used in my practice. Very natural hair removal products…..I had a new client from Orlando that just Loved the hair removal because there is No Pain involved like with Waxing. So please read about my product on the rest of my website.
3. Affordable… $80 for a Massage and $20 for the hair removal with the massage… So $80 or $100.
4. So Bites of Information to ponder, you should not have to pay  Quote "Door Fee' to get a Massage. That is Just Crazy to me. Why? Here its Not that way. 60-70-80 just to get in the door?
5. I use very Natural products…..What you get on Amazon like gels etc…. I have tried and they always have a Lot of Chemicals Added. For my clients with Sensitive skin, mine is made with Aloe and water with a touch of my magic ingredients.
6. The only down Fall for me is Time and its Just me….. If you plan on seeing me and gift me Notice. You will Enjoy your Longer more Caring Massage! Please Don't call me if you Just want Full Service(Sex) You will Really Enjoy yourself and I hope you can Give Touch and Massage a Try again. If you "Got Waxed" ? Try my Very Awesome Hair Removal!!! Last, please read ads as if and they are, Individually. This is America. We have Freedom of Speech. At least at this Moment in Time. Each person has their own plan to make Money in Different ways. See and Read is Care to get what your looking for in your Quest to Relax!
Cheers, Wendy