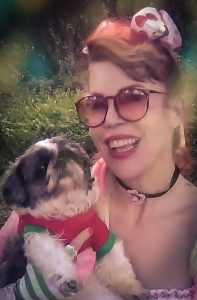 Hi Friends, thanks for checking out my website. I know some of you are like, I've seen Wendy before.  Just remember, I'm always adding therapies and techniques to make your Massage by far the Best! Effort, Sincerity and Reliability is what I do everyday.
Never Boring and Always a good place to just Relax. If you  want to talk or not is always OK in Wendy's World.  Experience a Great Massage and Remember I'm licensed so REAL concerns you have about body pain is one of Many of my expertise.  Thank you to all my clients for Supporting My Small Business and my love for animals. Your also welcome to bring your pets.
Have a Beautiful Day!
Cheers