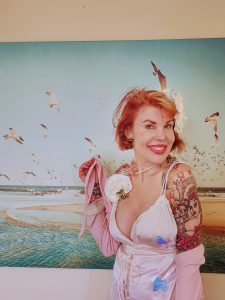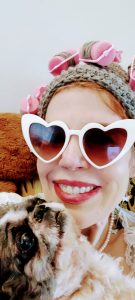 Hope Everyone had a Fun Halloween! See Dolly Rose & Me! 🙂 Two Silly Girls & My Butterfly Dress I Made 4 Fun 🙂
For The Month of November, I will be learning more Tech stuff so I  can be more Independent and put up my own videos on my Word Press Website! So be Patient & More Videos will be Up soon!
If you are New to "Wendy's World'? Please check out my website and Enjoy the Variety of Treatments! My Hair Removal System is Great & Painless! Learn more on my, 'Wendy's Massage Menu' page for the video called, "Spacecoast Treasures' if you have not seen it yet? It's more Technique then Entertaining & Therefore you really know the Difference btw Waxing vs. My Treatment!
Many of you already know that I Try to be Up Front & Honest about my Treatments! They are Wonderful & My Personality! I Hope to meet you soon!
Enjoy an "Authentic Thai Massage'
It's Very Very Nice!
Cheers, Wendy