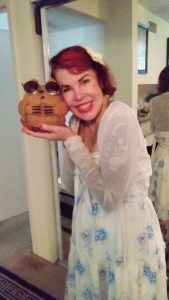 Just had to put these pictures up to show you the Cool factor in a Coco Bear or Just all my Great natural Coconut products.  Actually, this month, October my favorite month. So everyone who wants it? Gets a compliment polished coconut 1/2 shell to take home and sandalwood soap so your skin Feels Awesome just like you do when you leave after seeing me.
OK, the Good News When You Think About Calling Me!
You will never be Rushed, I won't Charge you just to stay Longer because I know its hard to get to me with Traffic and Schedules!
I'm Safe & Want you to Stay Safe! So Enjoy all the Information About It! This is Important Stay Safe But Live Free & Call Me. Yes?
This is an Important Part to Remember as well friends. I will Always put 100% into giving you the Very Best Massage! I'm All About Deep Tissue from this point on in my Career in the Art of Massage. I'm Better than Ever & My Deal is to Bring the Art of Massage back to you to Give it a Try Again! So Aches & Pains are Reduced when your in Wendy's World!
The Bad Side Maybe You May Feel….. Since I work for myself and take my Time! Please be Patient, Call Me Early 9:00am and up to 6:00pm …. The Earlier you call the Same day the Better for Same day visits!
Have a Beautiful Day!