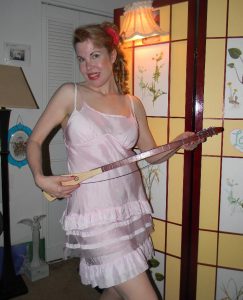 Hi Friends, Please Enjoy my Two Post for May Madness Massage Month! Just some Thoughts for this Month! Some people stay the Same, No Improvements in their Practice or Improving Techniques in their Field of Work. NOT ME! I always Thrive to Be the Best & Make Improvements in my Field….Massage Therapy & Skincare! I have a Degree in Both by the State of California (where I grow up & moved like many have since)  I make my practice very much about Being Different and a bit Theatrical in my Approach so "Your Massage is Never Boring  but you get a Great Massage! I use Music Therapy ( A Variety of Music) maybe you have not hear in Awhile.
FYI: Not Sure if Folks Understand Me! There are Places to Review me but Most of my Sweet Clients Don't because they just like to Get a Great Massage, Feel Safe & Happy  in my Cozy Office in Palm Bay! If Stronger Therapies that are Shaky at Best or not So Healthy or Not About a Great Massage? I'm not going to Be Reviewed there with a High 10 …Why? Because its the Wrong Section for Me to Be Reviewed! Yes? Understand? I'm Fun Skilled & Thoughtful About You! So grade me, Suggest Me on Those Merits Please! So Appreciated, thank you!   Believe you will Love my Massage & I'm Pretty and take care of myself like I Care for you!
Hope to Meet you Someday.
Cheers