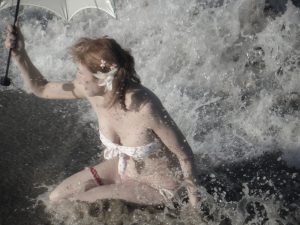 Hi Folks, OK I know ya ya ya your Aloe is Beautiful & Great! Right? Another Ad trying to say how Wonderful  a Product Is!  Yes? Well, Every Single Client that Gets a Great Massage by Me, Miss Wendy does Agree. So after Finally perfecting my Product to Gift you the Best Massage! Now Everyone says to me, "Miss Wendy this Stuff Feels Amazing!' Thank you I always Say and allow Anyone that wants to take some home? Can get a Free Sample. Plenty to use for a Day or Two! And, if it can't get Any Better!  Bring in your own Bottle and Take More Home! Between 4-8OZS…… I hope all of you have a Great Month and can check out my new Video called, "Spacecoast Treasures'  Mainly talks about the Difference between my Hair Removal System and Waxing a Fun way of course!
My web guy forgot to leave up my dance video called, "Dolly I Love You' but it should be up on my Homepage soon again! Remember I'm licensed in All The Fields of Therapy …Massage, Skincare & Yoga…. California and now here in Palm Bay since 2008!
I  Always try to Strike a Balance between being a Sensitive Fun Gal & To Get You Out of Pain Addressing You as a Person on All Levels.
Cheers, Wendy