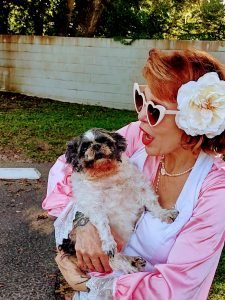 Good Day Friends! New Updates Coming Soon In a Week or Sooner! My little dog, Dolly Rose, is getting Old and that makes me Sad!:( Sorry if I was Out 4 a Few Days, here and there! Vet Visits, Medications needed for her and lots of Care takes a Bit of my Time!
Here is My Poem 4 You, concerning my Massage & Skincare Business!
"Enjoy Something More! Choose 4 Yourself @ the Right Door. One on the Right so Relaxing 4 you, Exotic Music & Sounds passing by You.  Hands so Soft yet Firm 4 Healing You! Other paths? Yes, to Choose. Travelled well with may Rain Coats Full, Tips so Large that One Expects, so No Lunch 4 You or Your Pet:(  $80 is Fair & True, No Tips Expected Only You! Kindness & Gratitude-Warm Hugs & a Few Laughs make a day Better for Me & You!  "Hey What's Up To Day? Feel Sore or Lonely? Than Stop By & Let Me Help You Today!'
My Sessions are Very Nice Like Me and I hope you can Gift yourself a Chance to get the Best Massage! Experience a "Authentic Thai Massage' My Love & Passion and your Skin too!
Cheers, Wendy Arlene